GEOTAB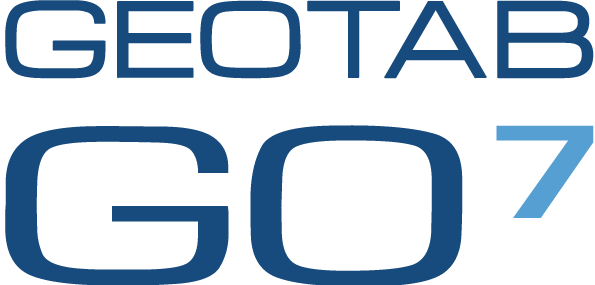 A World Leading GPS Vehicle Tracking Device
Easy Plug-&-Play Installation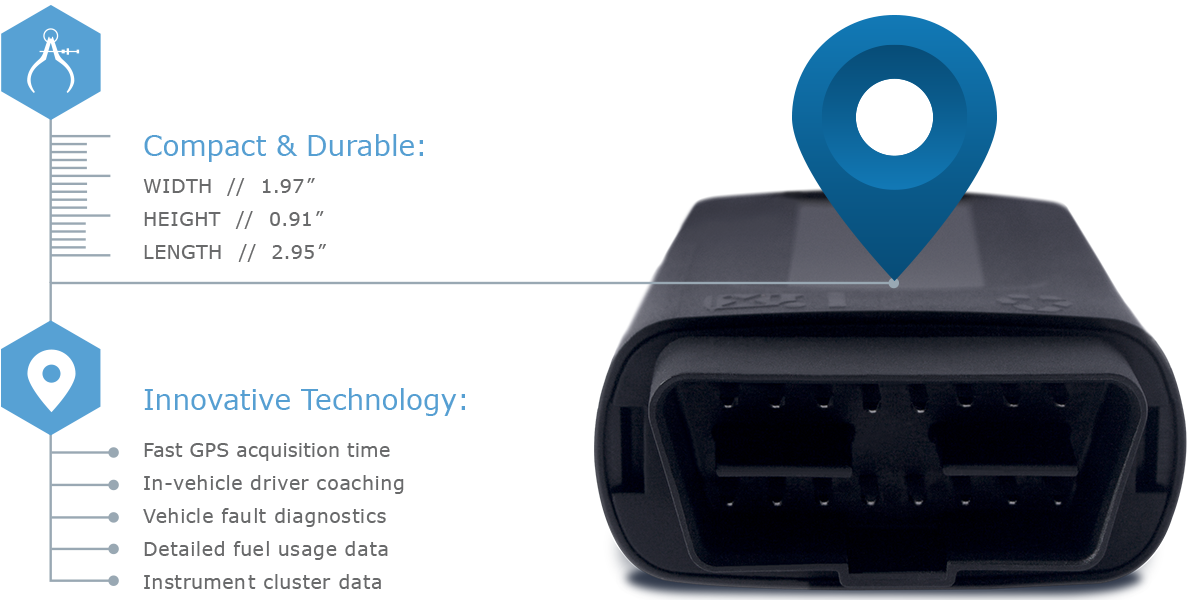 Fastest Acquisition Time
Even if your vehicle is parked indoors and underground, Geotab's technology will start tracking as soon as you begin driving. You will receive second-by-second data accuracy of ignition on, trip distance and time, as well as engine idling and speed.
High Quality Recording
Our engine integration leads the industry. The Geotab GO7 extracts more valuable information on the health and running status of your vehicle to make you aware of service maintenance priorities. Recording VIN, odometer, and seatbelt use helps managers audit vehicle use and identify both safe and risky driving habits.
Industry-Leading Secure Communication
Protect Your Data with Geotab's End-to-End Platform Security
We use authentication, encryption, and message integrity verification for Geotab GO devices and network interfaces. Devices are individualized — each Geotab GO device uses a unique ID and non-static security key, making it difficult to fake a device's identity. Over-the-air updates use digitally-signed firmware to verify that updates comes from a trusted source.
Our Security Strengths:
End-to-end security using authentication
Encryption
Message integrity verification
Individualized devices with unique ID
Non-static security keys
Digitally-signed firmware
Independent third-party expert validation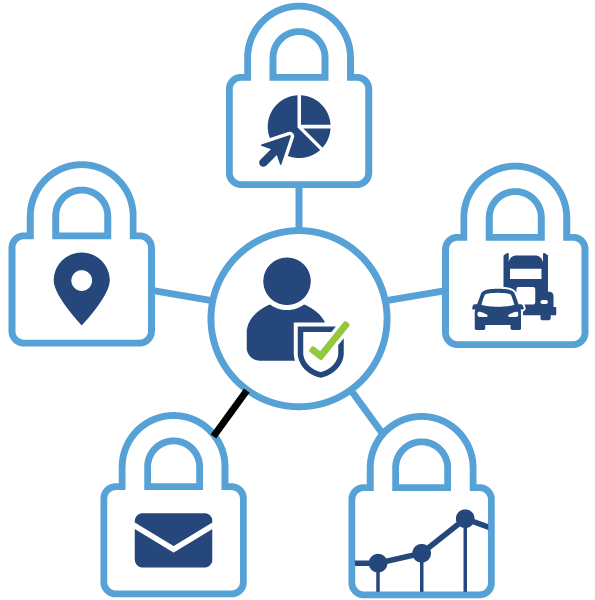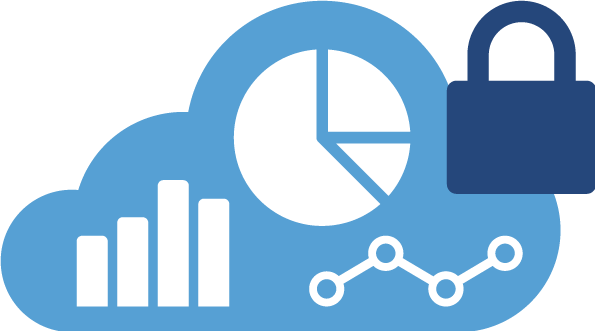 Cybersecurity Initiatives
Geotab works with Industry Associations, Universities, and Authorities to advance cybersecurity in the telematics industry. We incorporate the best of what we learn into Geotab and validate our implementation through rigorous third-party penetration testing. We then share these proven best practices throughout our industry.
Accident Detection & Notification
If an accident is detected, an email or desktop alert can be set up which provides the manager with the first notice of loss. If a suspected accident is detected, detailed forensic data will be automatically uploaded from the device to allow for forensic reconstruction of the event. What's more, the GO7 also has the unique ability to detect in-vehicle reverse collisions.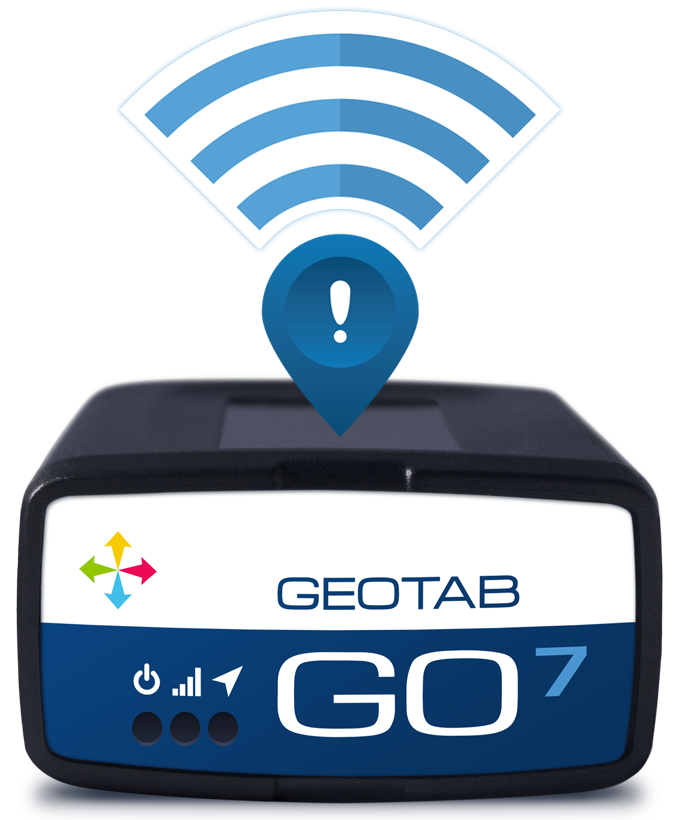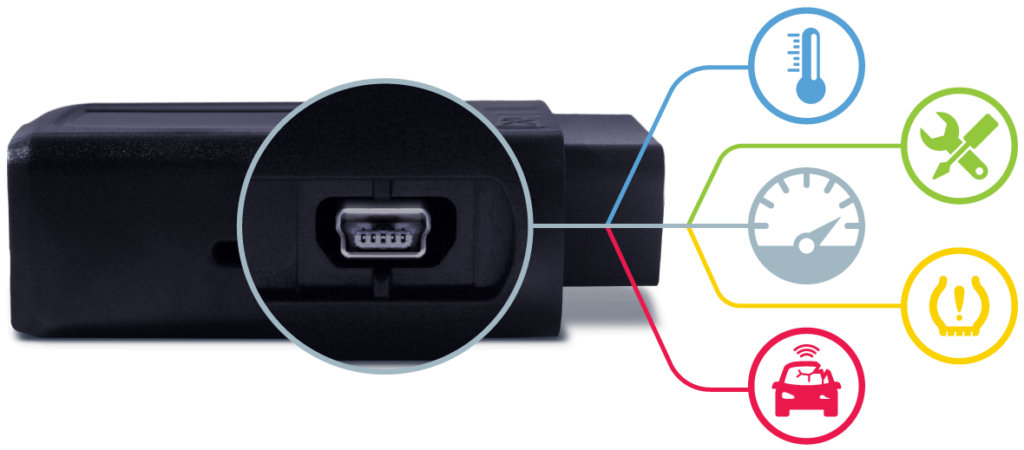 IOX Expansion:
Powerful Add-Ons to Future-Proof Your Fleet
The Geotab platform can be extended even further, at any time, to provide added flexibility and integration with third-party providers. Choose any Add-On that suits your need, such as satellite tracking, driver ID, hours of service (HOS), temperature tracking, camera systems, and more.
A Device Like No Other
Advanced Vehicle Data Capture
Vehicles send data from a multitude of sources, including the engine, the drivetrain, the instrument cluster and other subsystems. Utilizing multiple internal networks, the GO7 captures much of this data and results in the richest collection of information.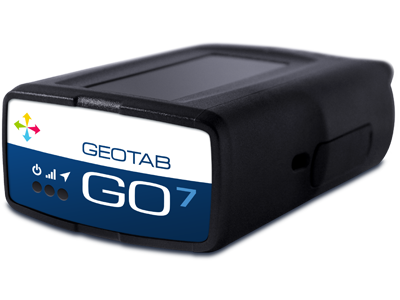 Premium Tracking at Affordable Rates
Geotab's solutions are pushing businesses forward and are transforming fleet management, all at a lower price point. It includes detailed engine data for all major motor, car, and truck manufacturers from North America, Europe, South America, and Asia.
In-Vehicle Driver Coaching
Recording high quality information and making it simple to setup rules that immediately coach drivers to improve their driving is what Geotab is about. Manage your safe driving policies, like speeding and idling, by playing an audible alert buzzer or with an add-on to coach the driver with spoken words. Immediate feedback will improve safe driving practices as drivers can then take corrective actions as events occur in the vehicle.
Ultra-Accurate Engine Diagnostics
The Geotab GO7 is a world leading fleet management device. It communicates and is compatible with diverse vehicle types: hybrids, electric vehicles, delivery vans, and highway trucks.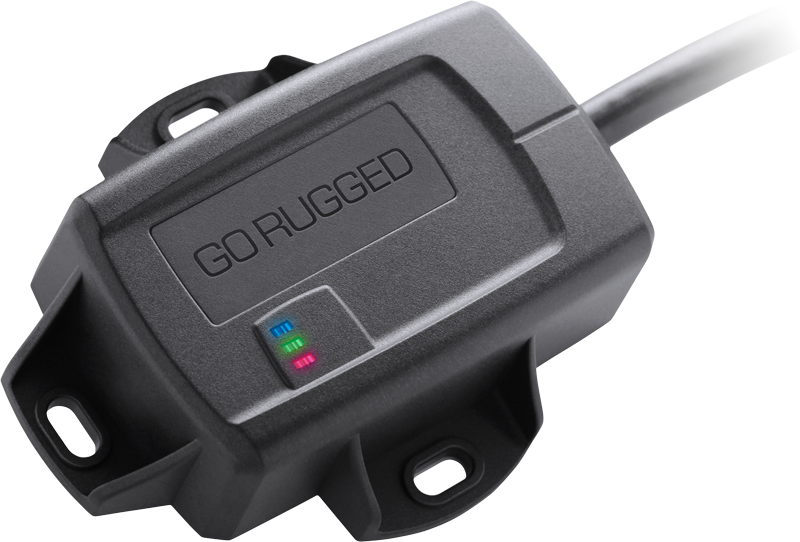 GO RUGGED
Rugged and Reliable GPS Tracking Device
GO RUGGED is a ruggedized telematics device designed for harsh conditions or external installation. It has the same advanced GPS technology as the Geotab GO7, with the added benefit of being designed to the IP67 standard (international standard for protection against intrusion of solids, dust, contact, and water).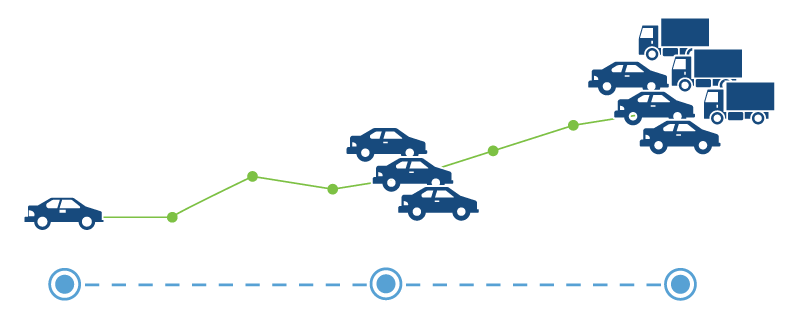 Customized to cover your fleet needs
today

. Scalable to cover your needs

tomorrow

.

The Geotab GO7 device is even more advanced than you imagined. Out of the box and into your business, you will have peace of mind knowing that your telematics investment will continue to add value over the long run.
Get your Geotab Quotation Now!
Your requests will be submitted and our sales personal will get in touch with you soon.